 True Hearts is a concept to create a focus for social improvement and social equality. It is a voice for the youth that gives the people true democracy.
It will resolve social and domestic problems, starting with the current knife crime and gang culture epidemic.
We believe that the youth are the most important element to unite and connect our country.
This is an inclusive peaceful social movement that is independent of any political party and welcomes all faiths and religions for the good of humanity.
PETITION: Sign it for your voice - A voice for all!
Read the petition
96
signatures = 0% of goal
An Alternative Election Manifesto
How will it solve the problems?
By replacing unemployment with education.
Unemployed young adults aged 16+ will receive training, mentorship, education and apprenticeships.
1. Connection
The true heart concept will give the millions of young people within Britain a united bond, one combined focus, one huge voice.
2. A New Way Of Thinking
This new voice of the youth will create a new way of thinking, creating a think tank at the helm society. They will think creatively together, liaising with the people and government, this creates the first connection. They come up with ideas to improve society through education, it can tackle issues such as;
• youth gang culture
• knife crime
ensuring we all have the basic needs in life erasing;             
• poverty
• homelessness
making sure we have adequate;
• housing
• health care for all
3. The Youth
We identify that the youth are the tools for us to build a better future. With their imagination and creativity, naivety and pure inspiration will drive this social reform forward. They create True Hearts.
4. The Streets
By adapting the system, we introduce the True Hearts. Crime is stopped at source to give us safer streets. Education and mentoring is the key. With positive mindsets we can change our destiny. This will stop the war on our streets and the needless lives lost because we stop it at source.
5. UNEMPLOYMENT
Unemployment is replaced with education. Crime will be reduced by finding the youths passion and purpose in life via apprenticeships and training as well as traditional education. They need to enjoy and open their hearts to something positive to drive their future forward. A new mentality will emerge and gang culture will disappear. This training will create a ripple effect of goodness that will get the youth to flourish.
6. TRAINING TO BE A TRUE HEART
With tried and tested methods we take the unemployed youth off the streets to attend purpose built live in academies and existing academies facilities. This is key to building trust and bonding between the youth and their mentors to build an extended family type environment with structure, love and guidance.
We also put in place;
• After-school youth clubs for all ages
• Fitness training
• Sports programs teaching teamwork
• Creative workshops
• Mentoring programs
• Coaching from reformed ex-gang members
• Good values: respect and compassion will be taught 

This concept would keep the youth busy and creative, stopping boredom that leads to gang culture and crime. 
This will have massive impact on our street and communities with a hub for the younger kids to attend the academy after the school week ends. Integration with society on the streets is essential. With, daily good deeds and an open heart it will unite and connect this country with a new youth voice, building relationships with each other and society.
7. Homelessness
All homeless youth will be accommodated in the academies.
15,000 homeless / war veterans may be able to help with the youth training at the academies. They can be assessed to see what their skill sets are: To educate, inspire and thus heal their own situation. This would give them worth, respect and accommodation, a home. 
8. Unite The Country
These academies and this idea will create a focus that will unite and connect all the people in this country that want the best for the youth. This vision will unite political parties, religions and by working together lead to a greater understanding of each other. No policies or personal agenda should get in the way. Our voice will balance democracy, give it true meaning and transparency for all.
9. Economy
This focus will unite aspects of industry and business. Apprenterships can be set up. Skill set shortages in industry can be addressed and training arranged accordingly to meet future job opportunities. This will help us build a stable economy which is good for our future.  
10. Prosperity for All
This voice gives us the tools to stop the social decline and create a common focus for all to unite and connect the youth to the people and to the government. One road, one direction, with hope, excitement and the opportunity to become a truly great nation. Investing in the next generation will improve our collective destiny.
This solution can be funded in different ways;
• Sponsorship and private funding
• Media, TV and merchandising
• At government level.
Follow us on social media to create a VOICE that will inspire and improve our futures together. Please sign the petition above. Where will it take place?
In purpose built Academies placed in all major cities across the country that suffer from gang culture or unemployment.
These Academies will become the hub and focus for communities and a point of  connection on our streets.  We focus on family values and environment with mentoring. They will create a new way of thinking and a new start.
Ultimately everyone will benefit from the social reform that True Hearts can lead to.
We will begin by taking the 600,000 unemployed youth off the streets and giving them education opportunities and thus creating new role models within the community. The power of true democracy is yours!
Please sign the petition above.
Lets unite and get the youth behind our True Hearts vision. We will have a bigger, louder voice to demand change at government level.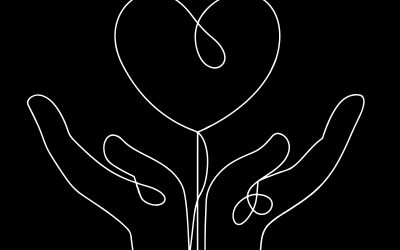 Louca Kousoulou is writing songs to celebrate true hearts. Constantly inspired to help the youth and to "love thy neighbour as thyself" Louca is now expressing that in music. With his love of life and rhythm we are excited to hear more....info on release dates to...
read more
Louca Kousoulou
Founder
Self-made businessman and property developer, Louca has a burning desire to improve the future generations. He started his career with start up funding from the Prince's Trust. He believes that the youth can unite and connect this country and stop the decline with a new way of thinking, taking us to a true and great destiny. 
Sara Sherwood
Advocate
Artist Sara Sherwood's focus is sharing joy in her art. She extends that joy into a wish for peace. She firmly believes that can be done through education love and guidance. The next generation are the key to a harmonious future. The youth have the ability to change the world we live in. How they experience life at a young age will determine how they react. If we give them the tools to be creative and positive that will have an impact into the future. Sara believes that kindness and time are the greatest gifts that you can give. She is living proof that you can follow your dreams and has been a successful full time artist since 2005.