 What is True Hearts Unite?
We would like you to champion our campaign.
To build academies in key places across the UK as well as an online platform for alternative education and mentoring.
The power of any society is to unite and connect, please share and sign our petition.
PETITION: Sign it for your voice - A voice for all!
Read the petition
122
signatures = 0% of goal
Stop knife crime
Our voice for social reform
True Hearts Unite is a campaign to start True Hearts Academies that will create a focus for social improvement and social equality.
The domino effect caused by the academies will result in the resolve of many social and domestic problems, starting with the current knife crime and gang culture epidemic.
We believe that the youth are the most important element we have to unite and connect our country. Where will it take place?
In purpose built Academies placed in all major cities across the country that suffer from gang culture or unemployment.
These Academies will become the hub and focus for communities and a point of  connection on our streets.  We focus on family values and environment with mentoring. They will create a new way of thinking and a new start.
Ultimately everyone will benefit from the social reform that True Hearts can lead to.
We will begin by taking the unemployed youth off the streets and giving them education opportunities and thus creating new role models within the community.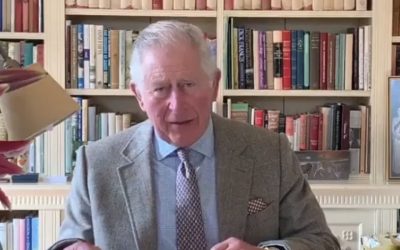 Prince Charles Diagnosed with COVID-19 Prince Charles was sadly diagnosed with the Coronavirus and has been self-quarantining for the past 7 days, with only mild symptoms he says he's recovering well. In his final address Charles states, "None of us can say when this...
read more
Engage the Nation
We would like you to champion our campaign?
What is True Hearts Unite?
True Hearts Unite wants to build academies in key places across the UK, in major cities, where there is an abundance of knife crime.
We will change youth mentality with a new option offered to young people through the True Hearts Academies, education and mentoring.
Please help you help your society by spreading the word in your community.
True Hearts Unite's Aim
We need exposure to the media. This will then raise awareness about True Hearts Unite so we can attract support and ultimately bring about change and make True Hearts Academies a reality.
Why does it work?
A shift in mentality alters actions.
Why we need it?
To stop needless deaths, knife crime, and social decline by introducing a positive way of thinking for the next generation.
What it will do for this country?
It will bring about social reform offering a future the next generation can look forward to.
What social problems will True Hearts impact?
Youth knife crime
We shift youth mentality with mentoring and teaching new skills.
Youth well-being
By giving new focus and tapping into talent True Hearts Academies will give the youth inspiration and a direction for their future, bringing about self-belief, motivation and morals.
Mental health in young people
By nurturing a positive outlook on our streets and our communities we take away fear and shift focus onto positivity.
Why it can connect and unite?
True Hearts Unite will adapt the current system and create a 'new' beginning with a positive way of thinking. This will grow a society that drives change and immerses this country in glory and pride, with love and peace.
This is an inclusive peaceful social movement that is independent of any political party and welcomes all faiths and religions for the good of humanity.
Campaign
True Hearts Unite is a campaign that motivates, initiates, and facilitates the development of True Hearts Academies in major cities throughout the country
What True Hearts Unite Strives For
The True Hearts Academies will unite and connect the youth and adults with one view, one focus, one direction and a positive way of thinking.
Collectively Motivating Society
We strive to motivate our youth, kids, councils, government, organisations, churches, charities, individuals, companies, radio stations, media, politicians, etc., to collectively get behind the True Hearts Academies.
Building a Positive Mentality
True Hearts Unite will have a major impact on mental health issues, youth mentality and the negative actions that come from desperation and fear of living in our society (knife crime, gang culture, drugs, mental health issues, petty crime, etc.).
Rare Opportunity to Stop Social Decline
True Hearts Unite is offering a rare opportunity to build a positive way of thinking that will stop social decline and kickstart a new beginning for our youth and country.
A New Beginning for Our Youth
Our ultimate goal is to offer our youth a future they deserve, filled with hope, excitement and unity.
Mentoring and Education
The True Hearts Academies will encourage, mentor, identify skills/talents/passions and allow them to grow into employable skills.
Community Hubs
The Academies will become hubs for young people and the community.
Replacing Unemployment with Full Time Training
The True Hearts Academies will replace youth unemployment with full time training and mentoring that facilitates the progression of their skills, with the main intention being that they leave ready for employment.
Tackling Knife Crime and Gang Culture
The True Hearts Academies will greatly impact knife crime and tackle gang culture at source. We are suggesting accommodation within the academies, that will develop bonds, overcome societal issues (petty crime, bullying, racism, etc.) and create a family atmosphere, between the youth and their mentors.
Mentoring Through Many Channels
True Hearts Unite will utilise a daily television programme and facilitate online media coverage with the goal being to reach and engage with every young person in our country.
Funding
Funding will be achieved through sponsorship and investment both publicly and privately.